Billie is a one-of-a-kind teacher. The one your kids will remember and you as a parent wish you had.
She has a genuine care and passion for teaching which is contagious with the kids, the kids love to learn and are very well prepared for "big" school.
I couldn´t recommend her enough.
I have known Billie for at least 6 years. She has taught both of my children. I could not have asked for a better teacher, mentor and friend to my children. Billie has an amazing, bubbly and charismatic personality that is absolutely infectious and all the children that she has contact with adore her. Billie has the patience of a saint and makes learning fun. When my daughter talks about Billie she has a sparkle in her eye. There is no way I could have taught my children as much as Billie has taught them in the short time she has spent with them. I would recommend Billie to anyone who wants to give their children the best start or a little assistance with their learning.
Words cannot express the thanks that my family has for Billie for all her help over the past 6 years. I have 2 children, each with different needs. Both have been fortunate to have Billie as their child care teacher. I cannot speak highly enough of the brilliant care and consistent enthusiasm that Billie has shown. Every drop off I have nothing but peace of mind and confidence.
My second child suffers anxiety, and thanks to Billie's calmness, generous smile and amazing temperament, our drop off experience is always positive.
As a parent I would certainly recommend her care to others. Having my children in Billie's care, she has enabled child care to be a happy memory for our family.
We had the absolute pleasure of Billie teaching our two children over a period of 5 years at Pre-school.
Billie's enthusiasm, knowledge and nurturing nature towards our children has given them an amazing start for their schooling life.
Her dedication to the education, well-being and happiness of the children in her care was an absolute joy to witness as a parent.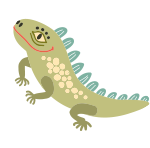 Biljana is a gifted educator. She has an uncanny ability in establishing rapport with children. Our daughter, now in year 1, continues to cite Billie as her favourite educator. She inspires learning through warmth and unconditional regard for the children she teaches. In return, the children persist and aspire in their learning becuse she has instilled in them a strong sense of self-worth and self-efficacy. We were incredibly lucky to have had Billie as our Children's early childhood educator.
Billie is an exceptional teacher, not only is she talented, bright & dedicated, she brings a flare of creativity to teaching that young kids thrive on. Billie has taught both my boys at pre-school and they just loved her. Billie is caring and always puts their needs first. I loved watching Billie teach my boys and see how they grew each day. I highly recommend Billie, you will be greeted at each session with a big warm smile and know that she will be helping to enhance and grow in learning with your kids.
The Early Start program is designed for the individual needs of your child's development